Keep Metal
Moving
End-to-End Solutions.
From a Global Innovator
in Metal Making.
Purpose-Engineered
for Every Application
NSK rolling bearings for the steel and metal industry are expressly designed to endure and perform beyond conventional thinking in a uniquely punishing life. Heavy loads and staggering shock loads. Intense heat. High speeds, ultra-low speeds and rapid transitions between. Contamination from mill scale and water vapor. The challenges are diverse and considerable, but as a result of intense product development and collaboration with our customers, NSK delivers optimal bearing solutions from iron and steel making right up to the final rolled product.
Learn more about how NSK can help accelerate output and drive total cost efficiency.
Contact NSK Americas Today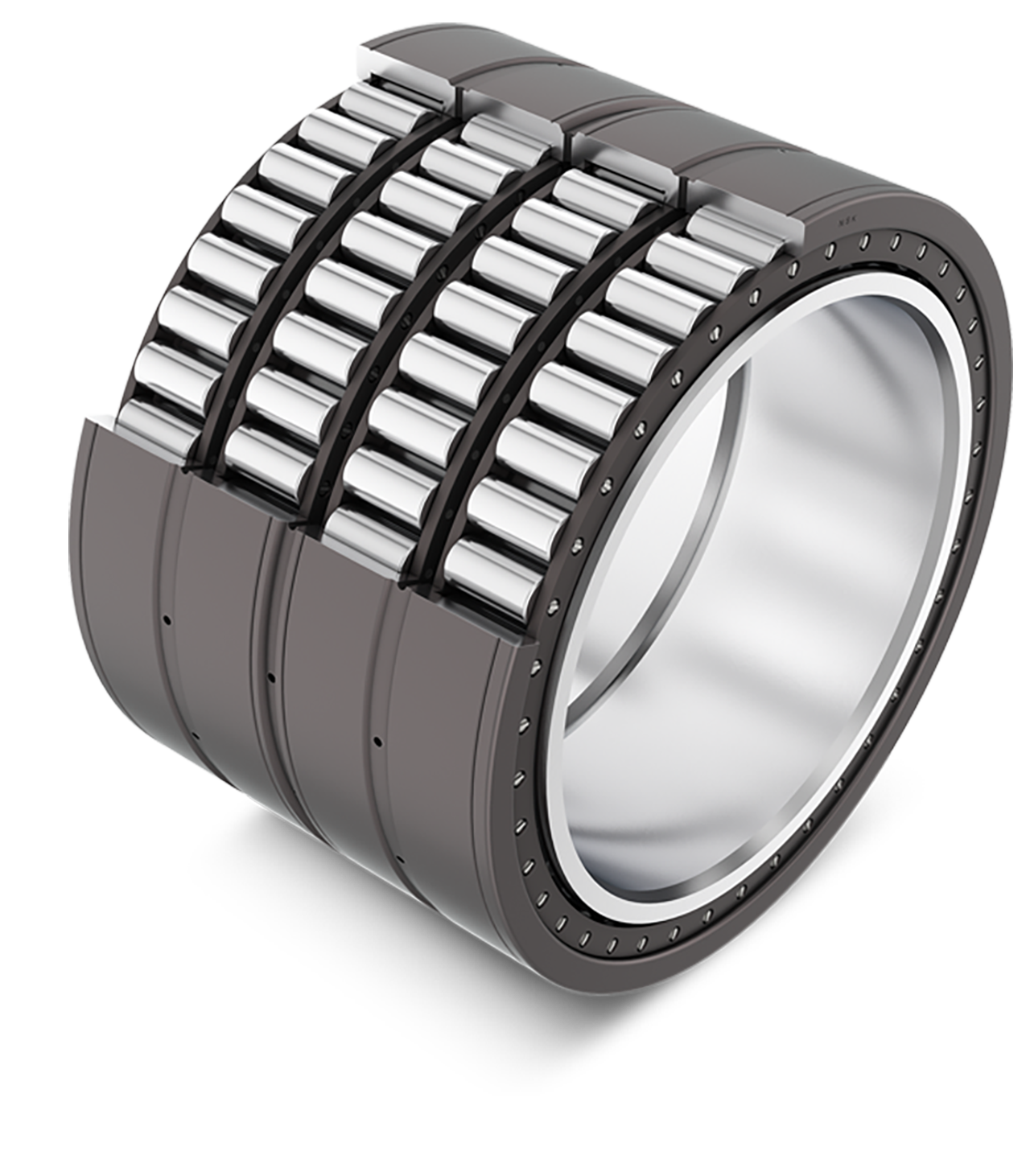 Furnaces
Unimaginable radiant heat, massive loads, and slow, small ranges of motion exert punishing forces on bearings supporting basic oxygen and electric arc furnaces. Failure at this stage can bring everything downstream to a halt with the prospect of considerable maintenance downtime. Learn how NSK delivers application-optimized solutions that mitigate lost production and maintenance burdens.
Continuous Casting
Ultra-low speeds, heavy loads, roll deflection and ever-present contamination present significant wear-related challenges to bearing performance in casting plants. Unplanned stoppage here is costly – in maintenance and replacement – and potentially impacts all downstream operations. Learn how NSK optimizes bearing operating life and extends maintenance intervals.
Rolling Mills
Learn how NSK applies bearing technology to endure the relentless punishment of high heat, heavy and impact loads, variable speeds with rapid accelerations, and the constant presence of cooling water with high capacity bearing solutions that drive output, reduce bearing and grease consumption, and increase total cost-efficiency.
Process Equipment
Optimal plant output can only be achieved when all rotating machinery and equipment runs smoothly and efficiently. Unplanned incidents here are intolerable but could be prolific in the absence of appropriate bearing and bearing supplier selection. Learn how NSK high-performance bearings outperform and outlast conventional expectations.