Technical Support
Maintenance Tools
Expert Tools.
From the Experts.
Bearings are a key precision component in any moving machinery and must be handled carefully to ensure they perform to their full potential. Bearings have to be correctly fitted, both onto a shaft and into a housing, as recommended by NSK in our technical catalogs. Consequently, fitting a bearing requires special tools and equipment: from safely heating components to safely applying appropriate forces to achieve assembly. Not observing these practices can lead to damage to a bearing or surrounding parts, premature failure and unnecessary maintenance costs.
NSK offers a complete range of specialist tools to ensure bearings are fitted and removed without damage. This is complemented by available NSK training courses that teach best practice in using these tools and help engineers to develop safe and efficient assembly procedures.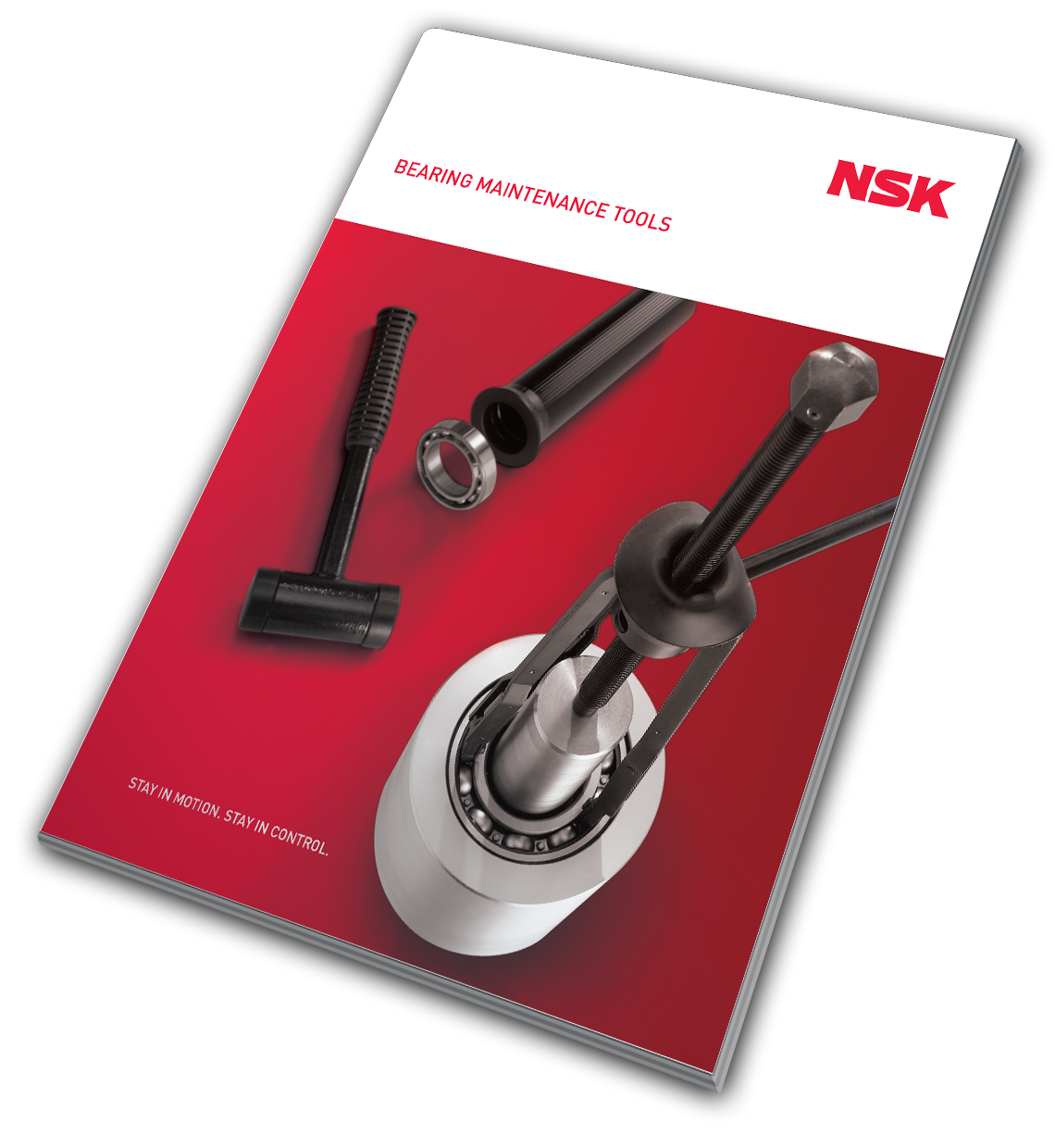 Mounting Tools
NSK's range of bearing tools ensures that all components are handled correctly without damage. Having the correct tools for the job ensures that machines are assembled and dismantled correctly and efficiently.
| | |
| --- | --- |
| | Induction heaters |
| | Fitting tool kit |
| | Bearing puller kit |
| | Spanner wrenches |
| | Sine bars |
| | Hydraulic pullers and pushers |
| | Tri-section press plates |
| | Hydraulic nuts |
| | Hydraulic pumps |
Laser Alignment
Accurate alignment of rotating machinery components is extremely important for correct operation and optimum power usage, while preventing early wear and failure of components such as bearings, gears, seals and couplings.
NSK's laser alignment equipment includes devices for both shaft and belt drive systems:
| | |
| --- | --- |
| | Laser shaft alignment tool |
| | Laser belt alignment tool |