Technical Support
AIP – Added Value Program
Sustainable Improvements
for Long-Term Benefits
In reality, the unit cost of a bearing represents a relatively small percentage of its total cost over a lifetime. The majority of costs are driven by frequent replacement, breakdowns caused by poor specification, high energy costs from inefficient products and lost production because of downtime.
At NSK, our focus isn't simply on a quick fix for immediate gain – it's about comprehensive, sustainable improvement to deliver long-term customer benefits. We never stop looking for better ways to support our customers in a complete, collaborative and continuous way. By improving their machine reliability, technical knowledge and overall profitability, NSK helps our customers reduce their total cost of ownership.
Fully founded in bearing best practice, AIP is focused on minimizing risk and helping our customers improve their operations. NSK focuses on optimizing machinery and equipment to bring added value and long-term benefits including tangible cost savings and increased productivity. However specialized or complex the requirements, it's an adaptable process guaranteed to deliver success.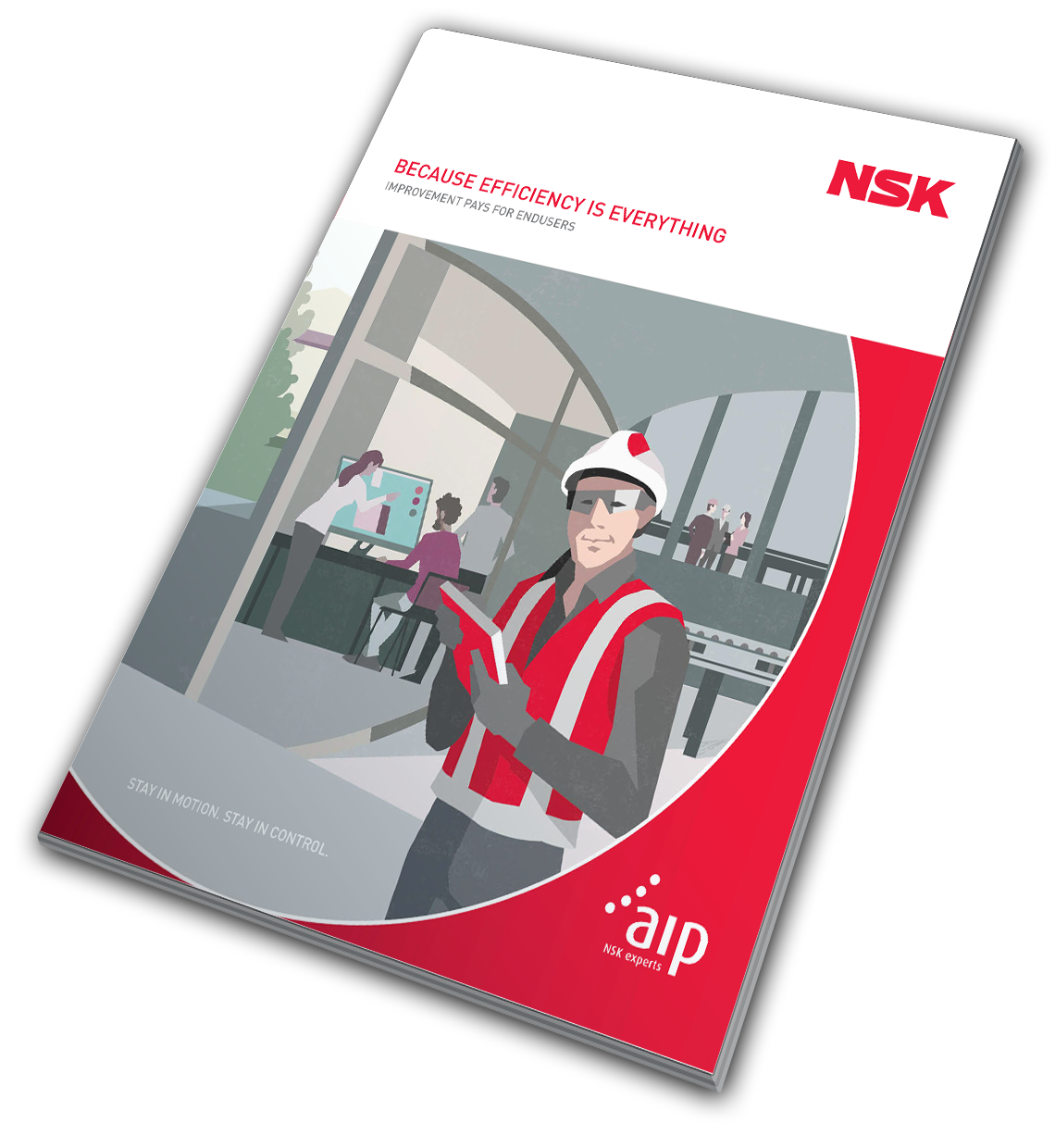 Our AIP Added Value Program is based around a simple proposition: improvement pays. By working with you throughout the AIP Value Cycle, we will help you achieve improvements in machine reliability, productivity and performance, all of which carry a tangible and measurable cost benefit.
Step 1 – Evaluation:
We make site visits to gather data and understand the customers' challenges.
Step 2 – Recommendation:
We use our learning, knowledge and experience to create a solution, including anticipated savings for the customer.
Step 3 – Implementation:
We can assist, if required, with the installation and testing of our recommended solution and, if appropriate, we can also refine it for improved operation.
Step 4 – Validation:
We monitor performance to ensure the anticipated results are being delivered.
Step 5 – Extension:
We collate data, share learning and look to expand the service to new applications.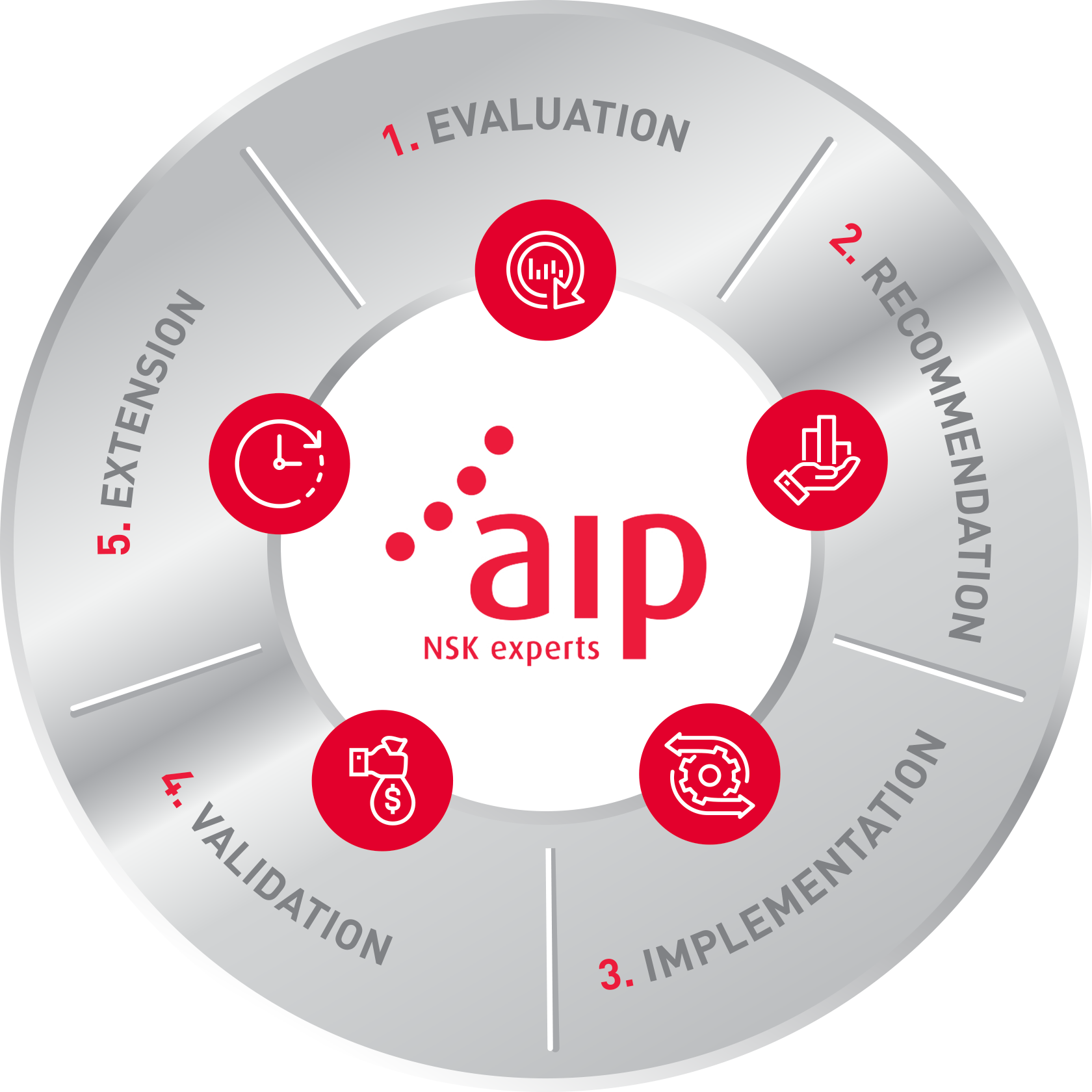 With NSK and our AIP Added Value Program, our customers embark on a critical path to realizing improvements in equipment, productivity, people and financial performance.