Rolling Mills
Hot Rolling –
Strip
Extending Uptime in
Extreme Environments
As a hot strip of steel passes through a series of rolling stands that reduce and alter its shape and length, the supporting bearings must endure relentless punishment in the form of high heat, heavy and impact loads, variable speeds with rapid accelerations, and the constant presence of cooling water. All while running with accuracy to meet increasingly stringent standards for precision in rolled steel.
Here, NSK delivers our highest capacity bearing solutions – not only to withstand the heavy radial, axial and impact loads transmitted in work rolls and back-up rolls, but to deliver operating reliability in a water- and contaminant-laden operating environment.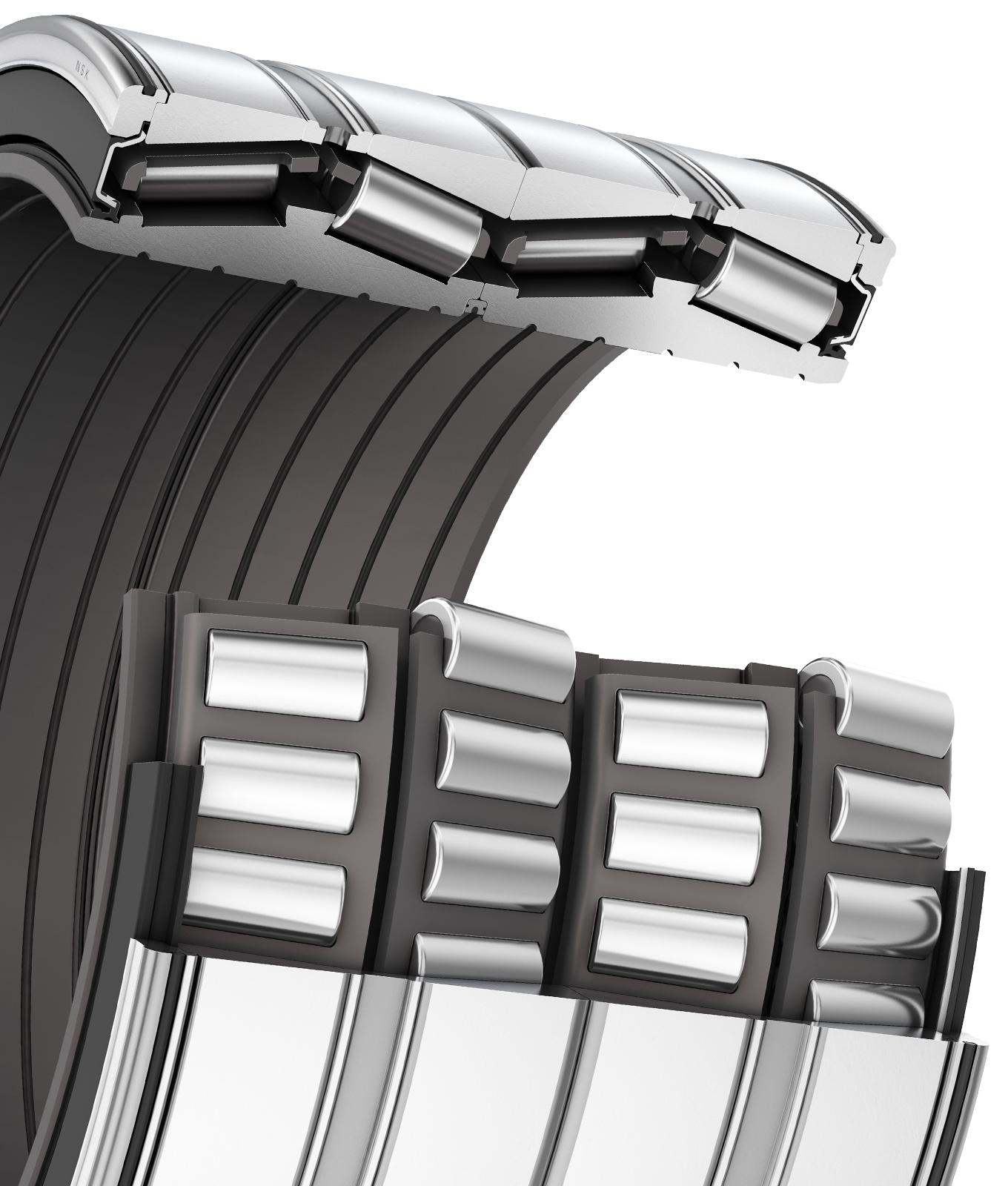 Application-Optimized Solutions
Amid high heat, mill scale and water penetration, NSK Super-TF Sealed-Clean Work Roll Bearings deliver long-life wear and contaminant resistance for reduced bearing replacement and grease consumption.
Literature
| | |
| --- | --- |
| | Super-TF Sealed-Clean Four-Row Tapered Roller Bearings |
| | Super-TF Four-Row Cylindrical Roller Bearings |