Advanced Product Solutions
Slewing Ring
Bearings
The applications for slewing ring bearings in the metal-making process are decidedly challenging and unique. In Electric Arc Furnaces and Ladle Turrets, slewing rings must support massive loads with motion that is slow, restricted in range of rotation, and reliably repeatable. For an extremely long service life.
Slewing ring bearings from NSK are designed to transfer very high forces, supporting radial, axial and moment loads up to very large diameters. Lubrication features – designed to accommodate our customers' systems – facilitate grease replenishment to reduce friction and wear with a clean supply of lubricant. Seal and shield options promote long-life reliability, an essential prerequisite in these applications.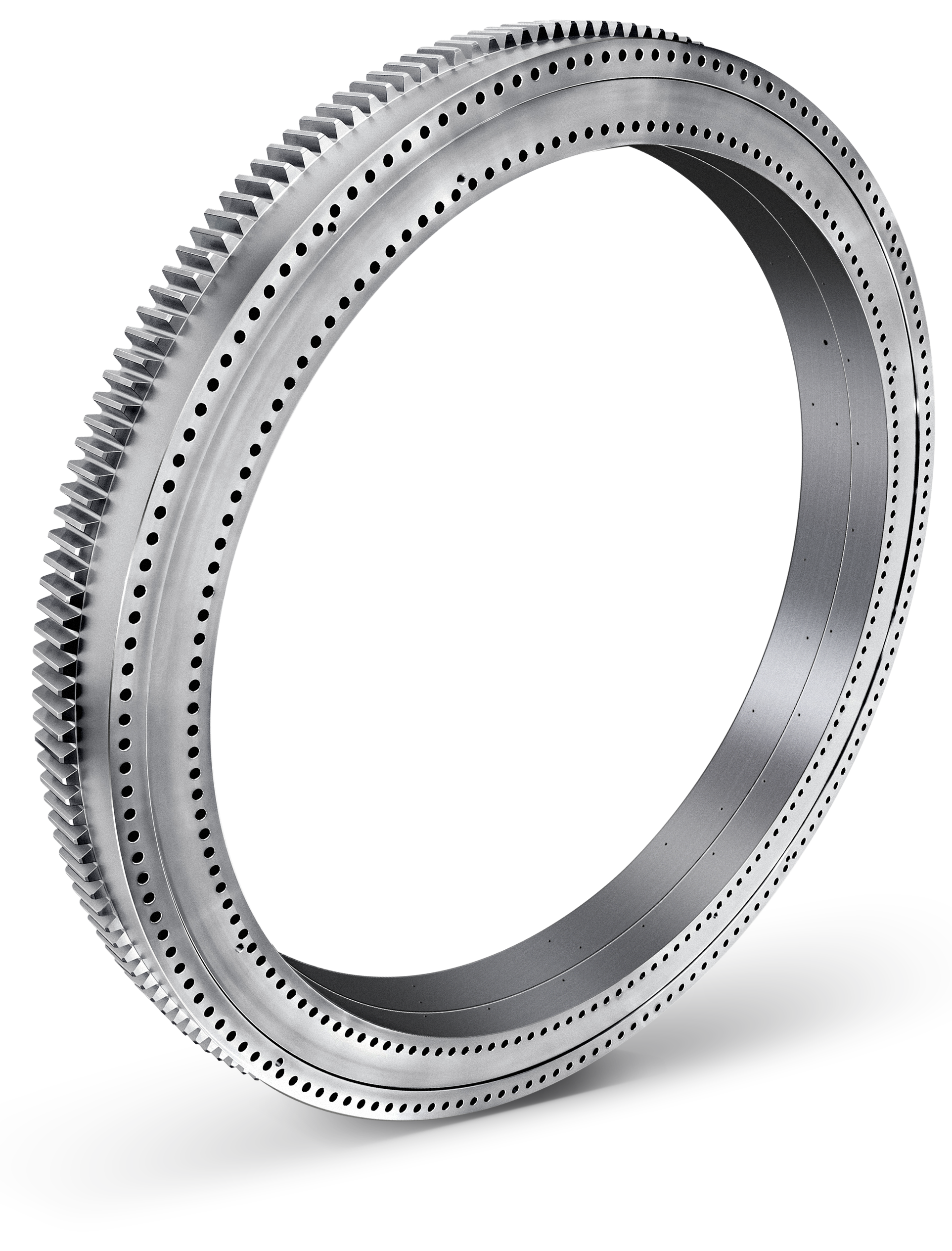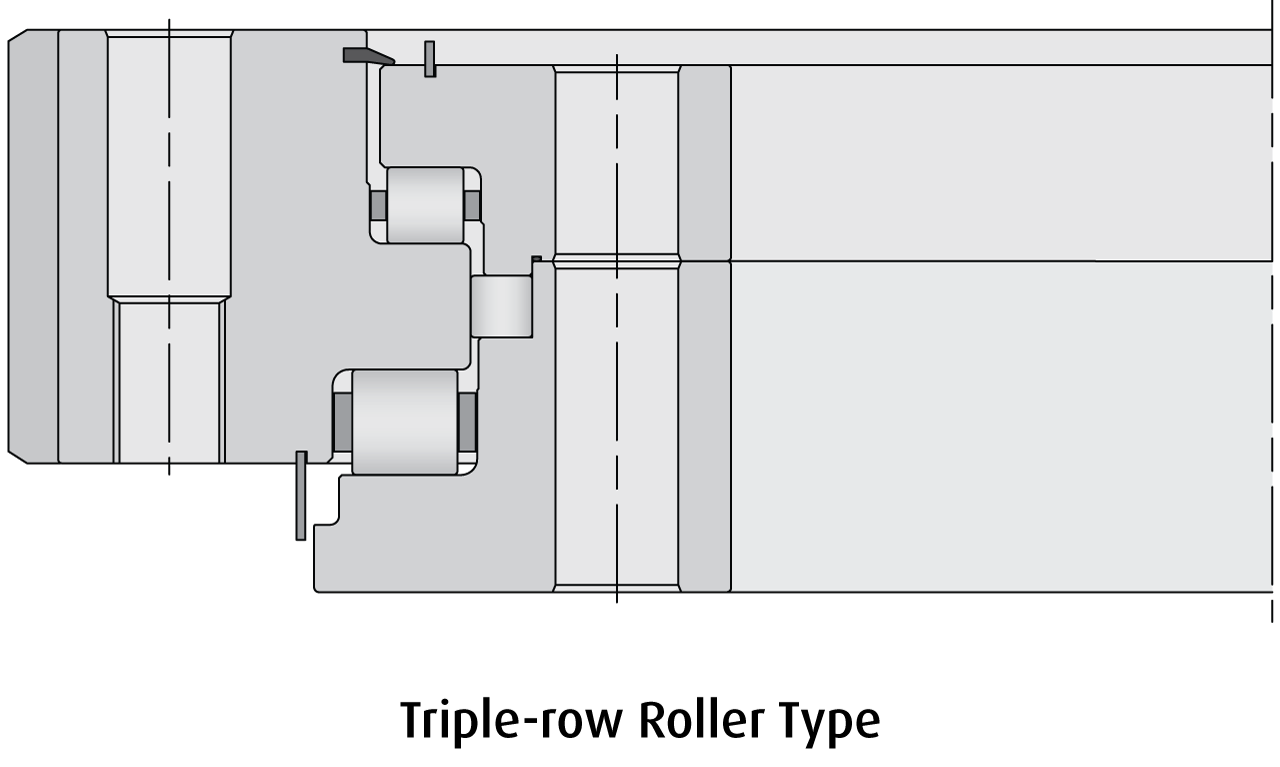 Design Features
| | |
| --- | --- |
| | High-capacity, triple-row roller bearing design (typical) |
| | With segmented steel cage (additional options available) |
| | With internal, external, or no integrated gearing |
| | Various standard or custom seal/shield options |
| | Lubrication features to customer specification |
| | Outer diameter range of 1 to 6 meters |
| | Ball bearing and combined ball/roller bearing slewing rings are also available |
Slewing Ring Care
Managing inventories of critical spare bearings for our customers is standard practice, but proper handling of slewing rings transcends "on the shelf" measures. Improperly stored slewing rings can be impacted with corrosion damage, challenging their suitability for operation and presenting the prospect of extended downtime for costly bearing reconditioning.
NSK offers extended service to our customers to manage the condition of slewing rings stored at an NSK approved facility or stored at our customer's facility. Services include:
| | |
| --- | --- |
| | Disassembly and tank storage of all components |
| | Ongoing condition monitoring with visual inspection and oil sampling |
| | Assembly and installation |
For slewing rings in operation, NSK Experts support our customers to manage bearing performance over the slewing ring's operating life, as well as to manage the bearing life-end with predicted and scheduled replacement.