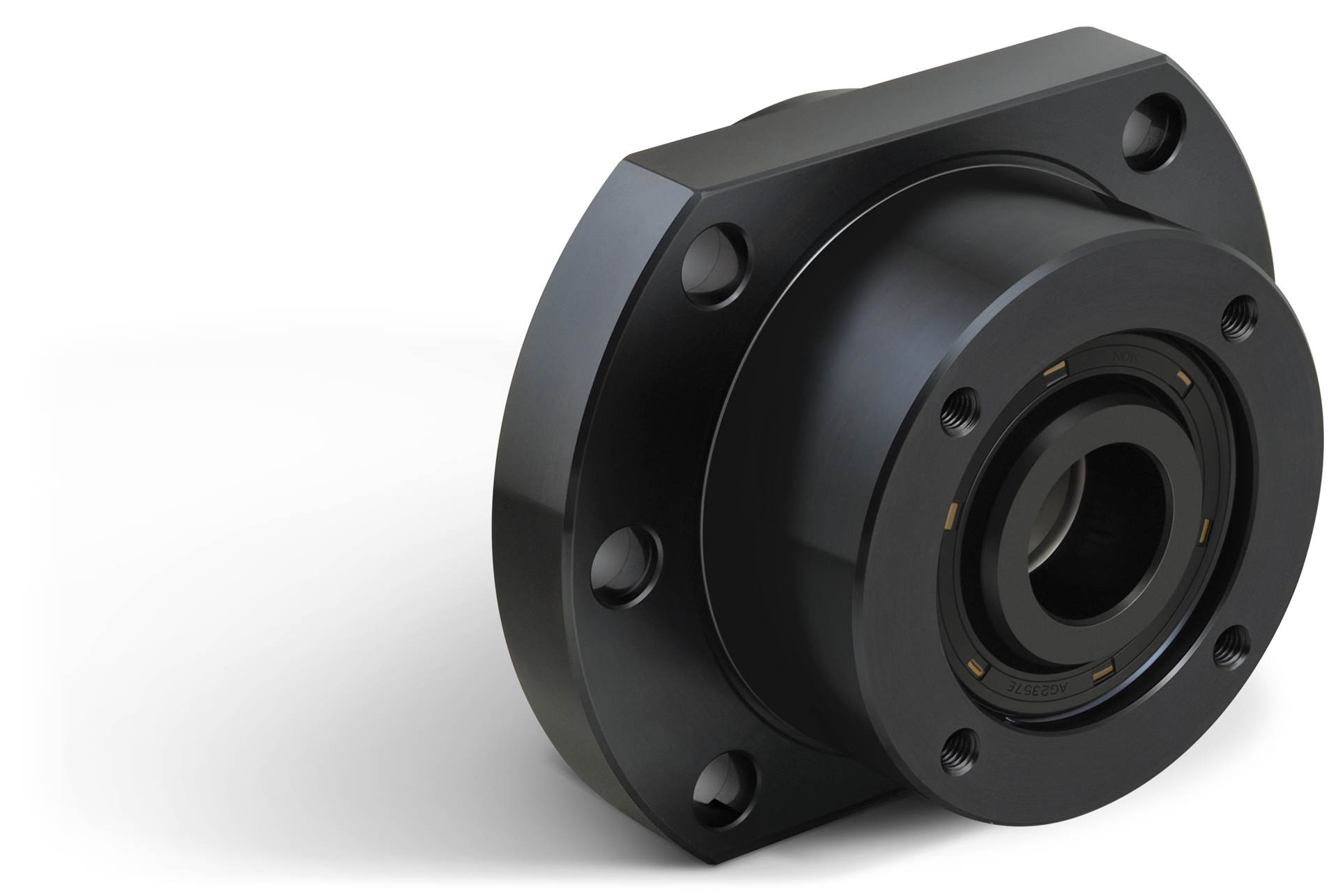 Application
Cold Form Saw
for Steel Tube
Cost Savings: $77,184
A global steel manufacturer was having problems with a cold form saw used to cut steel tube. The saw utilized a ball screw moving axially and was supported by a simple thrust ball bearing. This support bearing was failing every 6 weeks. Failures caused unplanned maintenance and downtime. NSK analysis of the saw design showed the ball screw arrangement was subjected to high axial impact loads and the original design was not robust enough to withstand these loads. An on-site bearing inspection was conducted and key dimensions measured. This allowed NSK to propose the WBK Ball Screw support unit which offers a much higher thrust load capacity.

 PDF Download
Key Facts
| | |
| --- | --- |
| | The bearing arrangement was supporting thrust loads as the cutting saw is applied to the steel tube |
| | High impact thrust loads were causing early failure of the original bearing arrangements |
| | Failure was catastrophic resulting in bearing collapse and seizure |
| | NSK engineers provided a full machine design upgrade including CAD drawings of the required housings |
| | NSK's recommended bearing arrangement supported significantly higher thrust loads |
| | Bearing life was extended from just over 1 month to beyond 12 months |
Value Proposals
| | |
| --- | --- |
| | NSK engineers inspected the application and examined the operating conditions |
| | On-site failure analysis indicated that the existing bearing arrangement was not robust enough for the load of the application |
| | NSK proposed upgrading to an NSK ball screw support unit consisting of NSK super-precision ball screw support bearings, contained in a housing equipped with heavy duty lip seals |
| | NSK also provided a full machine design consultancy complete with CAD drawings showing the new bearing housing |
| | This combination of very high load capacity, ease of assembly and robust sealing resulted in no failures after 12 months of operation |
Product Features
| | |
| --- | --- |
| | High axial rigidity and load capacity |
| | Low friction torque |
| | Adjustable axial play |
| | Simple mounting arrangement |
| | Easy to handle bearing unit |
| | Several housing options |
| | Alternative bearing combinations |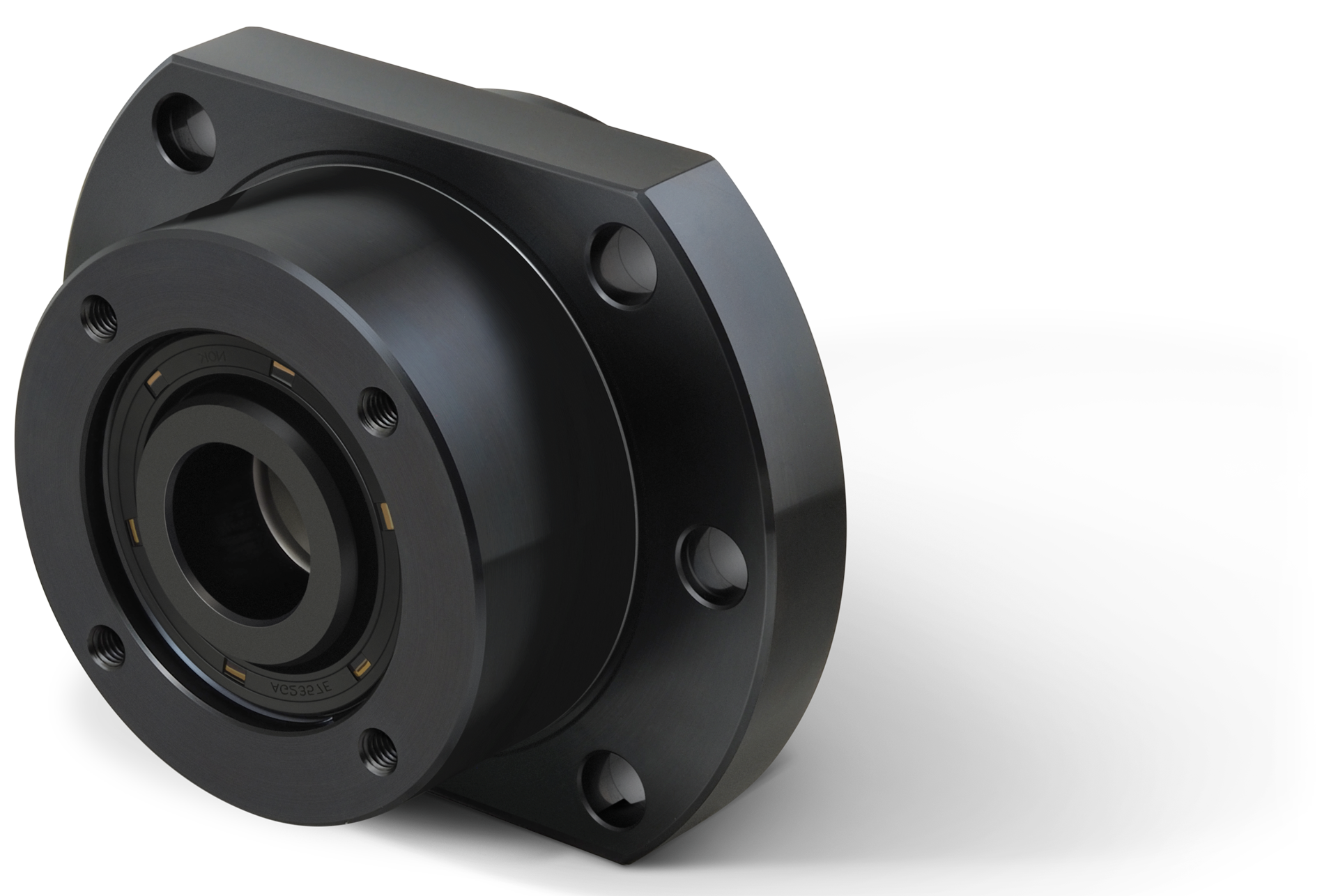 WBK Ball Screw
Support Bearing
 
Before
Cost
NSK Solution
Cost
 
 
Downtime = 4 hours @ $2,144/hr x 9 breakdowns annually
$77,184
No breakdowns in over 12 months
$0
 
 
Total Costs
$77,184
Total Costs
$0
 
Before
Cost
Downtime = 4 hours @ $2,144/hr x 9 breakdowns annually
$77,184
Total Costs
$77,184
NSK Solution
Cost
No breakdowns in over 12 months
 
$0
Total Costs
$0
Your Partner for Machine Optimization
Our AIP Added Value Program is based around a simple proposition: 'improvement pays'. By working with you throughout the AIP Value Cycle, we will help you achieve improvements in machine reliability, productivity and performance, all of which carry a tangible and measurable cost benefit – and we have the tools to prove it! That's what we mean by improvement pays.