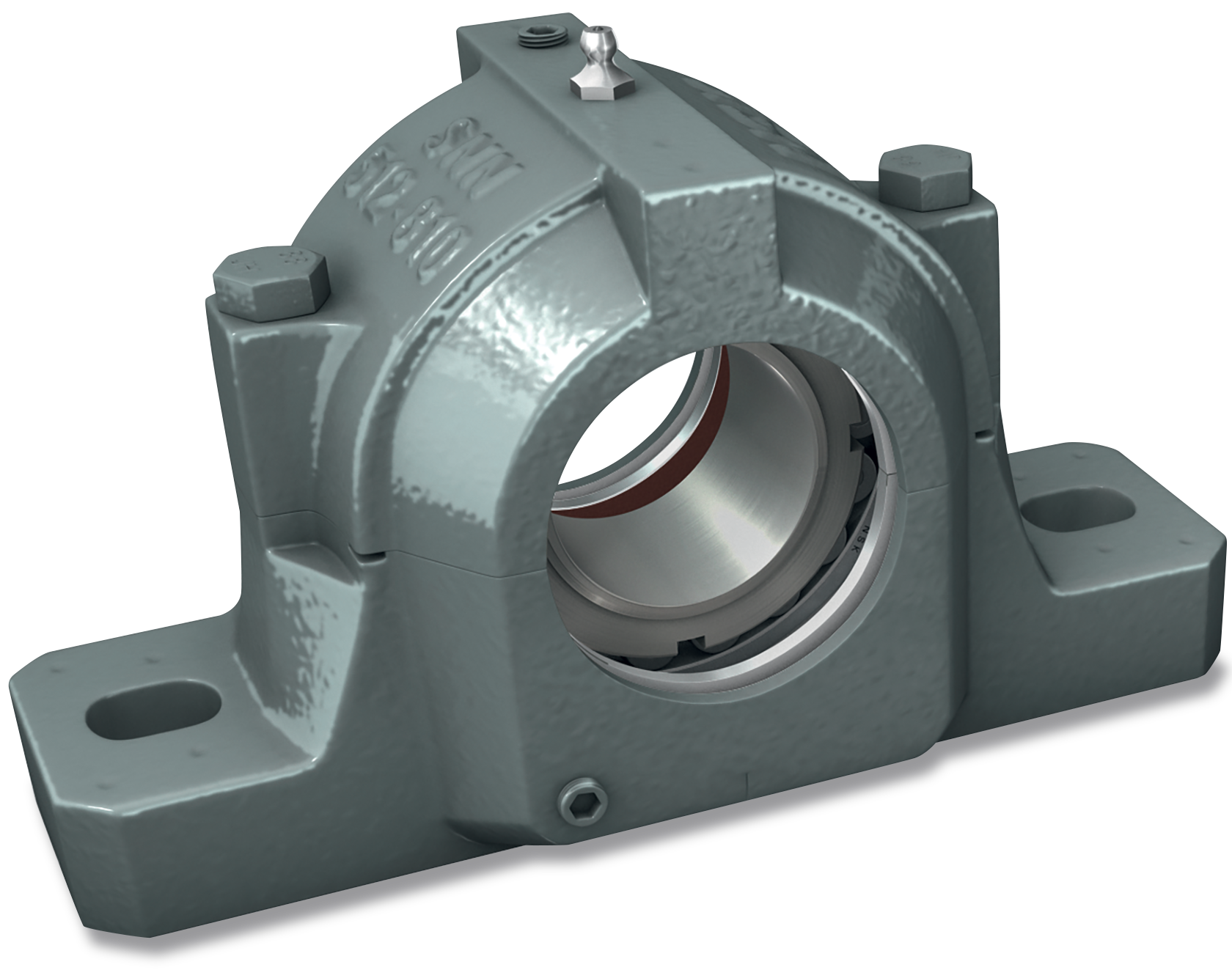 Application
Dust Extraction Fan
Cost Savings: $95,323
An ore preparation plant was experiencing high temperatures within a dust extraction fan. The bearing temperature was cooled down at considerable cost by using compressed air. NSK Engineering conducted an Application Review including a temperature survey revealing major issues with the sealing. Operating at high speed caused the seal lip to burn off and over-lubrication contributed to the high running temperature. NSK recommended using NSKHPS Spherical Roller Bearings with SNN Pillow Blocks and labyrinth seals, along with recommendations for correct lubrication intervals and amounts. A trial was conducted resulting in a considerable temperature reduction and significant cost savings by removal of the compressed air.

 PDF Download
Key Facts
| | |
| --- | --- |
| | Dust extraction fan application |
| | High bearing temperatures in operation |
| | Extraordinary measures – compressed air – required to countermeasure temperature rise |
| | Incorrect lubrication amounts and frequencies |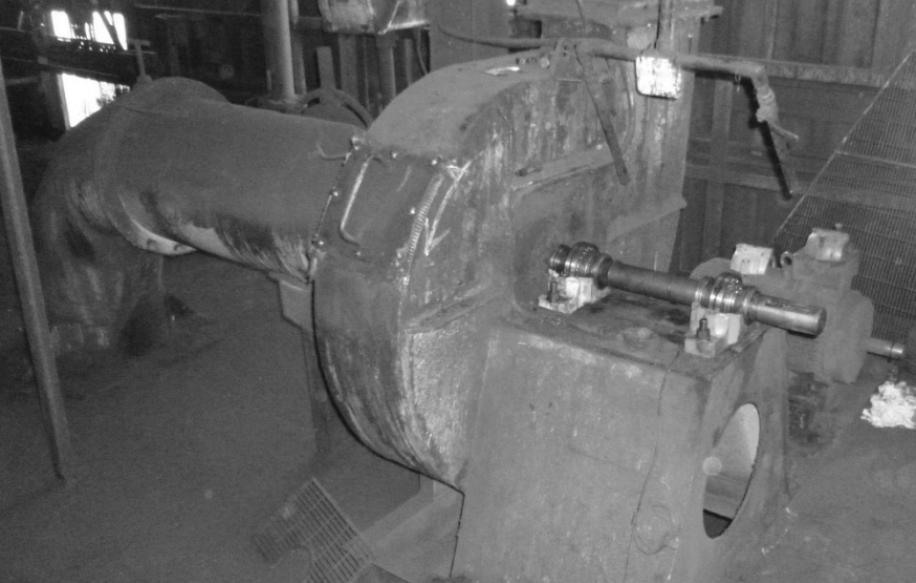 Dust Extraction Fan
Value Proposals
NSK engineering conducted an Application Review including a Temperature Survey and a Bearing
Condition Report
NSK engineering recommended NSKHPS Spherical Roller Bearings in combination with SNN Pillow Blocks and labyrinth seals
Modifications to lubrication amounts and intervals
Trial conducted, with NSK Engineering overseeing the installation and implementation
The customer benefited from increased productivity, reduced maintenance costs and the elimination of compressed air, resulting in a significant cost savings
Product Features
| | |
| --- | --- |
| | Manufactured from grade 200 cast iron |
| | High precision bore for optimum bearing seating |
| | Split block design allows for easy mounting and dismounting of pre-assembled shafts |
| | Available for shaft diameters from 20 to 140 mm and/or 3/4" to 5 1/2" |
| | Threaded lubrication hole(s) on the cap and 1 drainage outlet on the base |
| | Dimples on the housing surface facilitate additional holes for sensors, lubrication, mounting bolts or locating pins |
| | Large oil bath to maximize oil change intervals |
| | Good heat transfer |
| | Contact and non-contact seal options |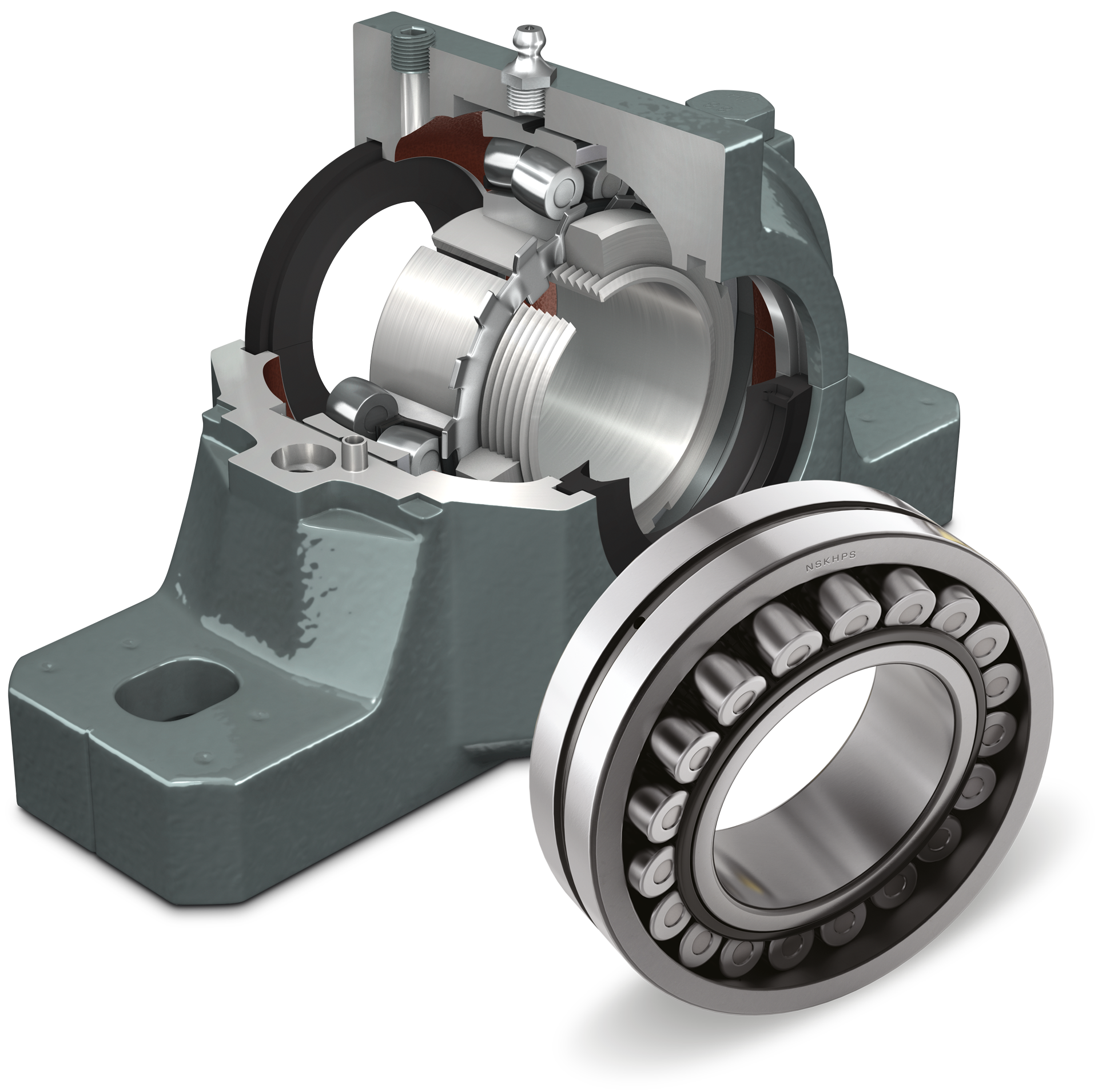 SNN Pillow Block and
NSKHPS Spherical Roller Bearing
 
Before
Cost
NSK Solution
Cost
 
 
Compressed air to cool bearings
$95,323
Eliminate need for compressed air
$0
 
 
Total Costs
$95,323
Total Costs
$0
 
Before
Cost
Compressed air to cool bearings
$95,323
Total Costs
$95,323
NSK Solution
Cost
Eliminate need for compressed air
 
$0
Total Costs
$0
Your Partner for Machine Optimization
Our AIP Added Value Program is based around a simple proposition: 'improvement pays'. By working with you throughout the AIP Value Cycle, we will help you achieve improvements in machine reliability, productivity and performance, all of which carry a tangible and measurable cost benefit – and we have the tools to prove it! That's what we mean by improvement pays.